The palace gardens take us 335 years back in time. They are exactly as commissioned by the first residents of Paleis Het Loo (Willem III and Queen Mary), who had impressive gardens laid out behind their 'austere' palace to surprise their visitors. And to enjoy themselves, of course.
Wander through the gardens like Willem and Mary and discover the unique plants, trees, the gushing fountains and the statues. Every feature has its own story.
Globe fountain
Hercules fountain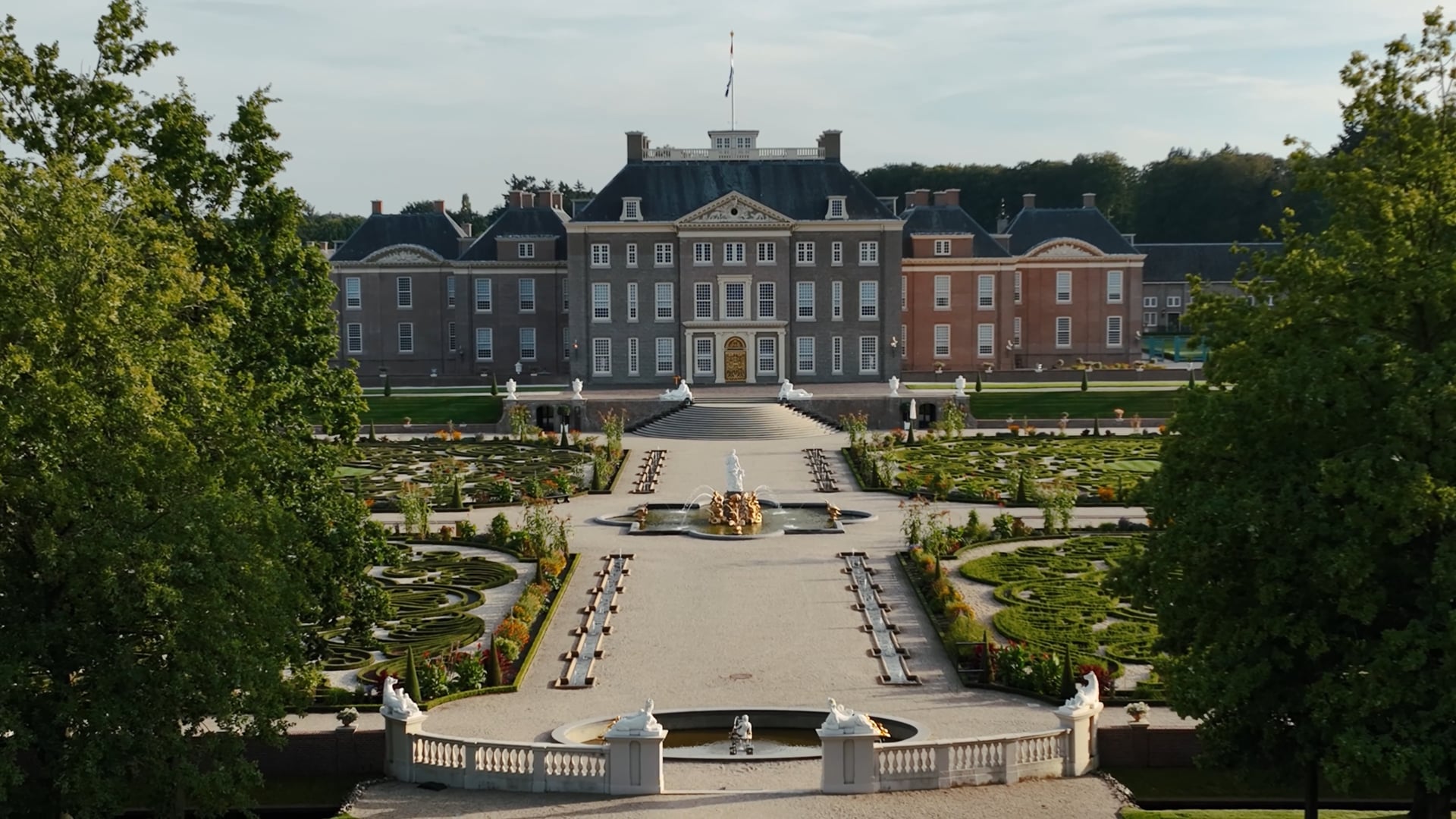 The gardens of Paleis Het Loo have a perfect location.