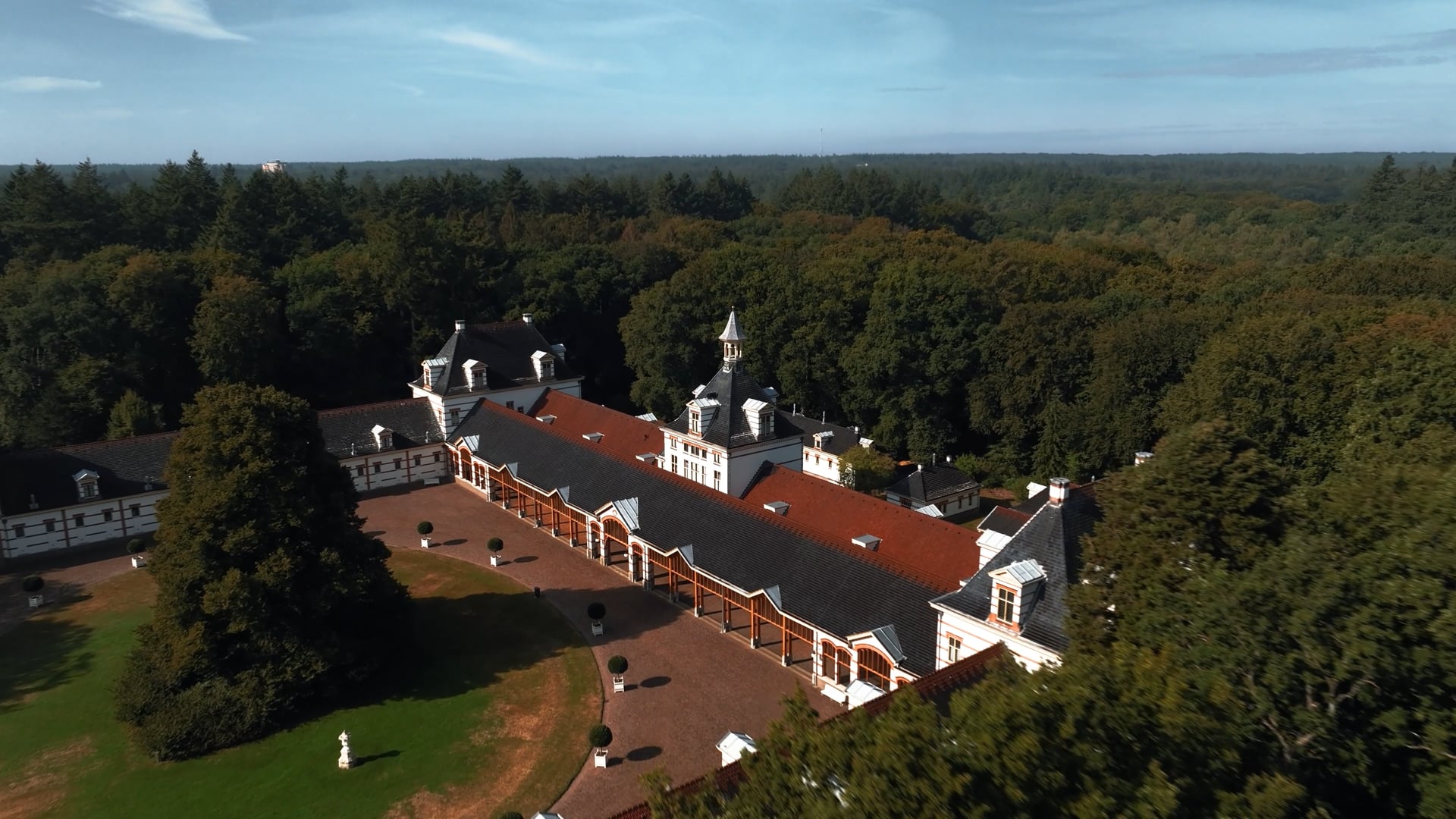 Stables square at Paleis Het Loo.
The stables square has a 20th-century feel – the time of Queen Wilhelmina and her husband Prince Hendrik. Hendrik loved cars. The building housing the 'prins Hendrik garage' restaurant was indeed where he kept his cars. These days the cars are in the coach houses, where you can also see sleighs, carriages and other special vehicles, which the Dutch royal family used for important events.
Part of the stable block is now used by the king's Royal Stables, it still houses horses, just as it did in the past.
Coach houses
Stables